Only The Best Win Money In This Game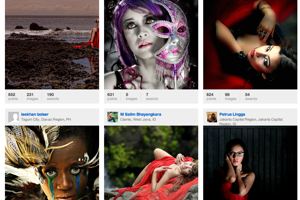 You know what's better than pinning images? Judging them! At least that is whatPixoto is banking on, and it's working… Pixoto is a new online community where professional photographers post their images, which are then matched up against other images in Pixoto's trademarked ImageDuel system, and the community gets to vote on which image is better. The best images rise to the top, and the winner can win up to $2,000.
Trust me, ImageDuel is extremely addicting, and I'm not the only one who thinks so. Since launching the site in April 2011, Pixoto has already had 440,840 images submitted and an astounding 18,815,635 votes polled according to the sidebar on their site. Pixoto is now up to 40,000 total members according to their Angel List profile update.
Pixoto also gets about 150 backlinks on Twitter every day, with photographers promoting their images. Just check out the Tweets by searching for pixoto.com on Twitter to check out the stuff people are saying. And they just keep growing, just check out their Compete chart below: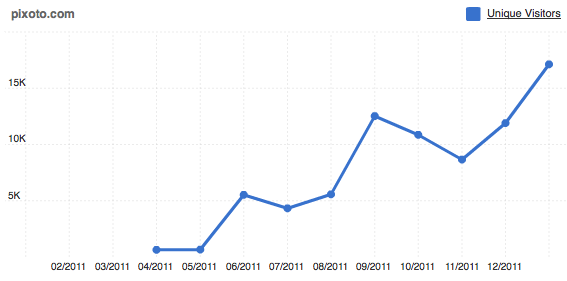 This is all pretty impressive for a startup that raised only $360,000 in fundingback in July 2011, missing their target of $500K.
I'm not exactly sure how Pixoto is monetizing their site, as they don't seem to have ads yet. However, one clue comes from their previous sponsored contest. With a community that is so passionate about quality photography, I can see brands like Cannon, Nixon, and others jumping at the opportunity to sponsor contests like these.
Of course, the one issue Pixoto is facing is the copyright issues that all photographers are facing online right now. It is just way too easy for people to Pin these images on Pinterest, so some photographers might not be comfortable submitting their photos quiet so easily. Nevertheless, photographers are still submitting photos, so that's clearly not stopping Pixoto from succeeding.
So, now back to the fun… What is your favorite image on Pixoto?!