Videofy Prints Massive Coin For Online Video Bloggers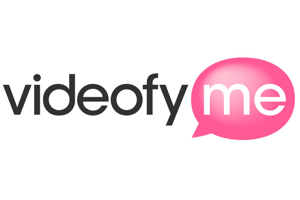 You might not have heard of VideofyMe, since they're based outside of Silicon Valley bubble, but this "little known" startup has attracted over 1.7 Million daily views just last month according to [their Angel List status. We can confirm that VideofyMe is growing like crazy, as they received almost 750 backlinks on Twitter just yesterday. Search for the [videofy.me url on Twitter and see for yourself how often a tweet is posted (hint: it's very often)!](https://twitter.com/#!/search/realtime/videofy.me)](http://angel.co/videofyme)
As a small blogger, it's really hard to get advertisers to your site, and for videos it gets even more complicated. While YouTube only offers a cut of the ad revenue for top performance, with VideofyMe, anyone can insert and make money from ads on videos published on the VideofyMe platform. VideofyMe has already signed up over 42,000 independent bloggers in Sweden (the company is based in Stockholm) as of October 2011.
While most of the VideofyMe users are in Sweden, VideofyMe is looking to expand its reach to the world beyond. This should not be that difficult, as top VideofyMe users earn as much as $7,000 from the platform. The other part of the VideofyMe business is of course attracting more advertisers, which should not be as difficult with their ever-expanding userbase.
Video views on VideofyMe have grown 15 times over the last month according to a comment by VideofyMe Angel investorChristopher Muenchhoffon their Angel List page, which lists a total of 5 Angel investors. This could be a perfect acquisition target for YouTube.
Do you think YouTube should offer a similar monetization opportunity to all YouTube users?