This Startup Cuts Out The Cable Guy. Is This Legal?!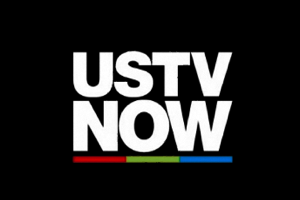 Update: According to the USTVNow Terms of Service, it is only available for U.S. citizens living outside the U.S. Here are the Terms you have to agree to before using it)
"I am an American citizen (by birth or naturalization) and hold a United States passport or 'Green Card' for permanent residence. I understand that USTVNow's Internet content is available, at this time, only to US citizens and residents while they are in foreign countries. I promise and warrant that my use of USTVNow is and will be consistent with this limitation."
Ok, so I'm not sure this startup is legal, but it would be really awesome if it was. Right now, if you don't have TV (which I don't) and want to watch a show or a game, you have to wait about a day until it's on Hulu. The news startup,USTNow, offers online streaming of TV shows as they're playing on TV.

The service is incredible. Once you sign up, just choose a show from a TVGuide type of menu, and you're watching it. You can also DVR the show. Talk about disrupting cable… However there are already a number of sites that have built streaming sites that broadcast cable, yet most of the ones we've watched don't appear to be legitimate. They have tons of pop-up ads which are incredibly sketchy.

Yet for USTVNow, this service may very well be legal as you have to pay for it. You can sign up for a free trial of 2 weeks, but after that, the service costs $19 / month for the first three months ($29 / month if you want DVR services included). You can also purchase 1 day - week long plans (in case you just need to watch the game for a day or something).

There are tons of questions though. The most obvious is: why wouldn't the cable companies just offer this service? With all the consumers that purchased products like Slingbox to broadcast their TV anywhere in the world, you'd imagine that the cable companies wouldn't want to cannibalize their own service. If the cable companies released such a product, I can just about guarantee that it will be far more polished than USTVNow's site, which is extremely basic (yet functional).

There are clues that suggest this is legal. On their "Cable Operator Services" page, they state:

USTVNow's secure hosted network DVR allows it to offer recorded programs online more cost effectively than through expensive Internet-connected set top boxes. In some instances, for small independent cable operators, USTVNow and its partners even subsidize the minimal needed equipment and provide legal advice regarding what programs may be
put online.
If they're working with local cable providers, they must be legal … right? USTVNow is also working with the U.S Military to deliver live TV online for them abroad according totheir website.

The company's AngelList profile, USTNow is looking to not only sell their software but also their hardware:

"USTVNow sells TV anywhere hardware and software to cable and satellite operators. It also resells online only TV subscriptions to expatriates worldwide. We are compatible with most platforms including MAC OS and Android."
While still in beta, the service is already taking off as they're getting days with over 100 Twitter backlinks. They also already have 949 Twitter followers and 2,546 likeson Facebook.

Do you think the industry is ready for a service like USTVNow to become mainstream?