How To Unlock Your Unused And Forgotten Frequent Flier Miles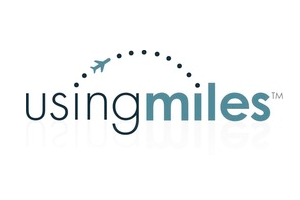 Let's face it, you've got frequent flier miles and various other rewards programs scattered all over the place. You want to be smart with your money, and save money where you can, but it's too damn hard to manage all your programs. You have rental car rewards, frequent flier miles across multiple airlines, credit card rewards, hotels, and more. You may even have LivingSocial and Groupon deals that are about to expire but you totally forgot about them.
Stop stocking up on future savings and start saving now!! That's what UsingMiles hopes to do. The company helps you organize and spend all of your rewards points in one place. They track everything from airline miles to hotel points to Starbucks rewards to your Groupon and LivingSocial deals. As the UsingMiles team explains in their AngelList Profile:
"Average family in UsingMiles tracks 660k loyalty points, valued @ ~$15k. UM helps families in 15+ loyalty programs get organized, then optimize 'earn & burn'"
Since starting in 2008, they have successfully raised almost $3 million in funding and are now managing 5.1 billion miles and points. They are hoping to up that number even more and reach the trillion mile high club. UsingMiles is a freemium service, where $29.99 per year will get you premium features such as updates when your points are about to expire, viewing special bonus awards from your loyalty programs, and instantly seeing if you have the miles or points to redeem with an airline or hotel.

One of the biggest things going against UsingMiles is their name, as they track so much more than just airline miles. With the brand UsingMiles, people who don't travel much might not think to use UsingMiles to track all their other awards (like their DSW Shoes or REI rewards).

In addition, UsingMiles appears to be focused on tracking miles and points for families. When I signed up for UsingMiles today, in the top right corner of my user profile it says "Average family manages 18programs, You're managing 0 programs". I think UsingMiles is great for business travelers and many single people as well, not just families. It's kind of weird to see the number of average programs a family manages when I'm freaked out by the idea of starting a family at my age.

Yet UsingMiles definitely solves a major problem for those people who have more rewards programs than they can count. If you want to learn more check out the company's website and also check outtheir AngelList profile. Would you sign up for a program like this?