This Week's Trending AngelList Startups: February 26, 2012
Another week, and startups continue to fight for the attention of top investors on Angel List. Here are the winners for this week:
Kout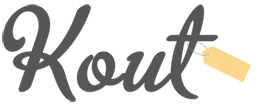 Kout continues to dominate Angel List, adding a whopping 124 followers this week for a total of 368 followers. In case you missed it, Kout makes it really easy to sell anything with just a link.Kout's biggest competitor,Gumroad, is fully launched and gaining sometractionas they've raised $1.1 million of funding from top investors, which means this space is hott right now. While Kout is in alpha, they've"processed several thousands in transactions from a private alpha with 200 merchants. 2500+ on wait-list. Top merchant averages $600/month" according to[their Angel List status.
Spinnakr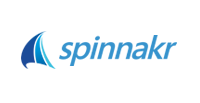 One of the coolest things about Spinnakris that they leveraged their own product to get popular on Angel List (we'll be posting an interview with Spinnakr in the very near future). Spinnakr allows all websites to easily create targeted messages for their visitors. So to get followers on Angel List, Spinnakr posted a "follow us on Angel List" call to action for anyone who clicked on the Spinnakr url from[their Angel List profile. Go ahead, try it and see what happens!
TipList

TipListmakes it really easy for anyone to create a personalized city guide. Just type in a city (e.g. Chicago), and you'll instantly get a list of really cool and interesting things to do. TipList just launched, and their initial usage data "feels promising". Since they're still very early in the process, they are not raising money just yet according to[their Angel List comments.
IndustryGraph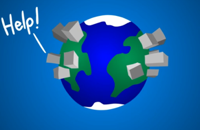 IndustryGraphconnects small business with experts who can explain everything from how to use social media to which of the latest cloud services will actually be useful for their business to how to use these services for the greatest impact. IndustryGraph already has a sizeable list of experts on their site, and my guess is that IndustryGraph plans to monetize their product by taking a cut of whatever fee the experts decide to take. IndustryGraph has recently participated in the Founder Institute incubator and has secured a lead investor according to the comments on[their Angel List profile.
Love With Food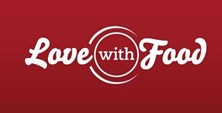 Love With Food is one of the many____ in a box services out there. As you might have guessed from their name, Love With Food provides a gourmet food in a box subscription for foodies. One cool twist Love With Food has, is theydonate a meal to fight hunger for every box sent. To date, they have donated over 5,000 meals. This model has been successful forTom's shoes, who became a successful shoe company by donating a pair of shoes to children in Argentina for every pair of shoes purchased. Love with Food participated in the 500 Startups incubator, and have raised $50K to date. Not to worry though, since they have a sustainable revenue model, and have already seen a 365% revenue increase in the first two months of staying in business according to their[Angel List profile.
MindSnacks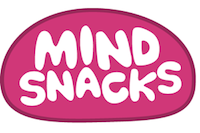 [As we wrote earlier in the week, MindSnacks is one of those startups nobody could hate on. They areprofitable, have an all-star team of investors, have a portfolio of successful applications, and continue to grow.The company creates fun game apps that help you learn languages such as French, Italian, Portuguese, and even SAT Vocabulary.While the apps are free to download, you need to pay $4.99 to unlock later games in each language.Mind Snacks has raised $1.2 million from top investors, including Felicis Ventures, Mitch Kapor, and 500 Startups.
Locu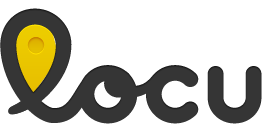 Locu is "Bloomberg for Local Data". If you're not sure what that means, all you have to know is that they have a rockstar team of MIT PhDs and MBAs, one of whom actually worked at Bloomberg, who are building patent-pending technology. Their first product is [MenuPlatform, "the simplest, easiest way to keep your restaurant's menu up-to-date online. This team has raised $600K from angel investors to date, and have gotten a lot of press from around the web, including Huffington Post, The Boston Globe, Read Write Web, GigaOm, and more!
Well.ca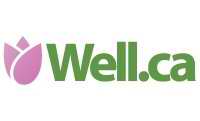 Well.ca is the fastest growing e-commerce company in Canada, according totheir Angel List profile. They're selling more than 33,000 different health and beauty products on their site, and are tripling in revenue every year. Well.ca is getting around 10,000 unique visitors per month, according totheir Compete data. To date, they've[raised $2.3 million in funding from iNovia Capital,Matt Mullenweg(founder of WordPress),Jeff Fluhr(founder of StubHub), and more angels.
Pixowl

Pixowl is making fun, beautiful, character-based games to entertain both kids and parents. Their first game, [Doodle Grub, has been downloaded 6 MILLION times in 6 months, has an average 4.5 star review in the Apple app store from 112 users for their current version, and they're ranked Top 10 in the USA, and Top 5 in France and Germany by Apple.Their team, which includes a famous cartoonist, is already working on their next games. The games a completely free, so I'm not sure how they plan to monetize. Pixowl participated in 500 Startups, and has raised $260,000 in funding from a few angels.
EarthCell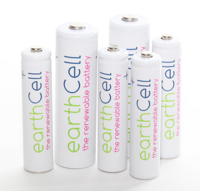 We've covered earthCell a couple times already, as they continue to growon Angel List, up by 40 new followers this week. In case you missed it,earthCellis like Netflix for batteries. You get a set of batteries in the mail, use them, put them back in the box, send them to earthCell, earthCell re-charges the batteries or recycles them and sells the material for profit once the batteries can no longer be re-charged. earthCell already raised over$24,000on Kickstarterfrom over 680 backers and continues to grow in popularity on Angel List. ](http://itunes.apple.com/us/app/doodle-grub/id375749524?mt=8) ](http://nextmontreal.com/inovia-invests-in-well-ca/) ](http://menuplatform.com/) ](http://startupstats.com/mindsnacks-mobile-education-2012-02/) ](http://angel.co/love-with-food) ](http://angel.co/industrygraph) ](http://angel.co/tiplist) ](http://angel.co/spinnakr) ](http://angel.co/kout)