This Week's Trending AngelList Startups: March 18, 2012
The new startups added to Angel List just get better and better every week.Here are the hottest newly added companies for this week:
Ninja Blocks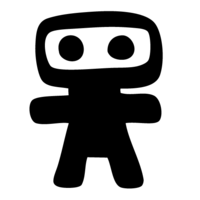 Ok, so Ninja Blocks is one of the coolest things I've seen recently. Instead of me explaining it to you, make sure to watch their video below. Just imagine getting a push notification every time your cat goes on the sofa. Or getting an SMS if someone is at your door… before they ring the doorbell. Ninja Blocks started out as[a Kickstarter project. Although the team was aiming to raise just $24,000, they've oversubscribed to $102,935 from 578 backers. Angel List users love them as well, as they've gotten over 80 followers already after joining thisweek.
http://www.youtube.com/watch?feature=player_embedded&v=3RGRIS_Rqiw
Ubooly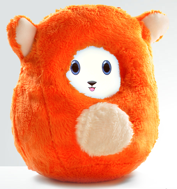 Here is another startup that first [launching on Kickstarter… I'm sensing a new trend. With 37 days to go, the team has already raised $17,626 out of their $25,000 goal. Ubooly is a super cute toy (pictured to the right) that is powered by an iPhone to download educational content for kids over wifi every month. Think Siri but cudly and for kids. Again, I recommend you watch the video belowof a little kid interacting with Ubooly. Pretty cool stuff here.
http://www.youtube.com/watch?feature=player_embedded&v=cd2ikl9EhSg
Mailgun

Mailgunis Twilio for Email. Basically, they provide an API for developers to easily send, receive, track, and store emails. Mailgun was founded back in 2010, and since then has receivedover $1.1 Million in funding from big names like SV Angel, Yuri Milner, and even Ashton Kutcher according to[their Angel List profile. They also participated in YCombinator in Winter 2011.
MyleFly
MyleFly aims to liquidize the $200 BILLION loyalty programs by creating a trading platform where Frequent Flyers can cash out their accumulated airlines miles and get most cost effective flight tickets. Apparently, MyleFly has found an incentive for airlines to cooperate with their revolutionary service. While still in beta and not launched, this is definitely an interesting company to [follow on Angel List.
Precog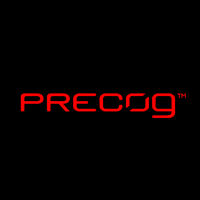 Precogis Twilio for big data analytics. With the Precog API, developers can store, enrich, and analyze massive amounts of multi-structured data to power "mind-blowing" features in their apps. Precog participated in the TechStars incubator and already hasa list of investors. And in case you're not sure what the company does exactly, make sure to read the comments on[their Angel List profile, which include raving reviews from happy customers.
Moojive

Moojivemakes it easy to share your location privately with a person or group for an event. There have been many location sharing apps, likeGoogle Latitude and nowHighlight andGlancee. However, many times you only need to share your location for a specific period of time, which is why I foundGlympseto be useful when I needed to meet up with friends one weekend. Moojive is focused on sharing location for specific events though, which I think is a great take on the location sharing craze right now. The app also looks much cleaner and easier to use than Glympse. Moojive is part of the[Startmate accelerator, which is based in Australia.
Prescreen

Prescreenis a curated social discovery video-on-demand platform, where consumers can watch curatedindependentmovies while content owners get detailed analytic and demographic information to identify target markets. Prescreen was founded by ex-Groupon executive Shawn Bercuson and has raised $1M in [funding as of January 2011.
Appletta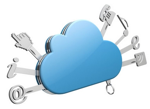 Appletta makes it easy for consumers to make interactive HTML5 applications that work on Android, iOS, or Windows Phone. Unlike Appcelerator, Appletta features a visual programming language similar to Google Appinventor, which is no longer supported by Google but has been taken over as an open source project by MIT. The Appletta team seems to already have some funding and great reviews on[their Angel List profile.
SpareFoot
SpareFootmakes it really easy to find the best (aka cheapest) storage unit locally. Storage Companies pay SpareFoot a referral fee every time the storage facility gets a customer via SpareFoot. SpareFoot raised seed funding fromseveral Angel investors and participated in the[Capital Factory incubator in Austin.
Bizelo

Bizleois developing small businessapps, such as one that makes it really easy for small business to manage their inventory across multiple online storefronts (e.g. eBay, Amazon, Shopify, etc), a Salon and Spa stylist scheduling app, an abandoned cart tracker app, and a bunch more. Bizelo has been already funded by Brad Feld and a few other investors according to[their Angel List profile.
Which of the above startups do you think has the most chance of success?
](http://angel.co/bizelo) ](http://angel.co/capitalfactory) ](http://angel.co/appletta) ](http://www.crunchbase.com/company/prescreen-2) ](http://angel.co/startmate-exploration-fund) ](http://angel.co/precog-io) ](http://angel.co/mylefly) ](http://angel.co/mailgun) ](http://www.kickstarter.com/projects/73256377/ubooly-iphone-ipad-plush-toy) ](http://www.kickstarter.com/projects/ninja/ninja-blocks-connect-your-world-with-the-web)