This Week's Trending AngelList Startups: March 25, 2012
In another competitive week on AngelList, here are the newest startups that have been growing the most this week:
Ghost Nest
Ghost Nest is a mash-up between Restoration Hardware and Zazzle – high quality products anyone can customize. Their first products are cabinet knobs, which the user can customize by adding a graphic of their choice.In addition to customization, Ghost Nest also curates and sells artist collections. In it's first week[on AngelList, Ghost Nest was able to captivate 65 followers.
Monki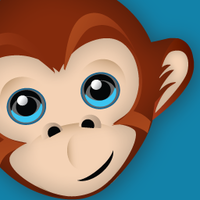 While still in private beta,Monkihelps their users discover seemingly random items that connect them with people and things according totheir AngelList profile, which got 79 followers so far. The company has a working prototype, so if you're interested in seeing what the team is building, contact them for a demo. The team also has 12 comments on their AngelList profile, including references from the Founder Institute, and their one investor,[Pablo Iturbe.
UserFox
While UserFox has joined[AngelList a while ago, I wanted to point them out, as they've added an astounding 72 new followers just this week. Still in beta, UserFox is a Y-Combinator backed company whichhelps you easily integrate drip, inactivity and trigger emails.UserFox tells you what marketing works for your market and what, when and how to speak to your users.
Young Republic

Young Republic in an online marketplace for indie fashion designers in Australia. According to[their AngelList profile, an initial sample of 400+ designers brought in $26,000 in successful sales. The next version of their product will allow additional currencies and expansion into the US and other fashion capitals. Young Republic will be participating in the Summer 2012 class of Startmate incubator program.
Gaston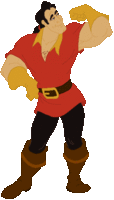 Gaston is a company of two smart guys building products. So far, they've builtConvert All Things, a developer tool for document transcoding, and[Let's Map Us, a group mapping system. They are also exploring mobile prepay for international payments. Ultimately, the team is looking to work through product / market discovery cycles to find sure hits. For investors looking to fund developers, not ideas, this could be a great team to follow.
Conscious Box

Conscious Box is following the popular____ in a box trend. If you subscribe to a monthly Conscious Box, you'll get a box full of eco-friendly lifestyle goods, which you can then purchase full-sized versions of. According to[their AngelList referrer, they already have 1,500 paying monthly subscribers just a few month after launch and are growing quickly without any initial funding. Box subscriptions range from $12/month to a little over $10/month if you pay up front for 6 months.
Pair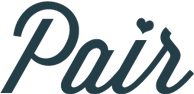 In case you missed all the hypethis week,Pair is a private social network for couples. One of the reasons for the hype is the fact that Pair is a Y-Combinator backed startup. Even without any description of the company[on AngelList, Pair was able to get 20 followers without much trying.
MySpareBrain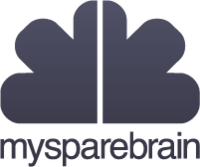 MySpareBrainis a London-based startup that lets you manage and track everything that doesn't quiet fit in your current brain according to their AngelList profile. With all the information floating around online every day, there is definitely a need for such a product. I personally use[Workflowy, which is more of a traditional outline interface, while MySpareBrain seems to have a more graphical interface. While it doesn't appear that MySpareBrain has raised any funding just yet, their advisors include Naval Ravikant, Jason Calacanis, Adeo Ressi and others.
Lookcraft

Lookcraftis Pandora for men's fashion according totheir AngelList profile. Upon registering, Lookcraft gives guys a brief style and fit quiz, then they make it easy for them to buy clothes in their size and style without the hassle of going shopping. This seems a lot like[Trunk Club, but a lot more scalable if the Lookcraft can pull this off.
Scoreoid

Scoreoidis the ultimate game platform for developers. Developed by game developers for game developers, Scoreoid is a non-restrictive, reliable and easy to use gaming platform designed to handle scoring, leaderboard, game management and more. And in case you have any doubts, check out the Scoreoid references[on AngelList - nothing like happy customers promoting your product.
Which of the above companies would you invest in?
](http://angel.co/scoreoid) ](https://trunkclub.com/) ](https://workflowy.com/) ](http://angel.co/pair) ](http://angel.co/conscious-box) ](http://letsmap.us/) ](http://angel.co/young-republic-1) ](http://angel.co/userfox) ](http://angel.co/pablo-iturbe) ](http://angel.co/ghost-nest)