Tracking The Venture Capital Crunch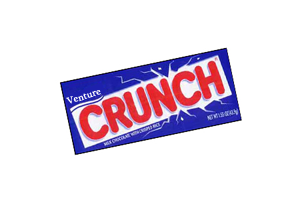 There's capital flowing from all directions and it's not making the job of a venture capitalist any easier. This is a broader trend that we're witnessing: incubators, crowd-funding (Kickstarter, etc), and angels are making the early stage investment ecosystem insanely competitive.
However there's another variable in play: the introduction of the second market could shake things up in the IPO market (although it's not clear to what extent yet). As liquidity moves further down the business cycle it's putting even more pressure on VCs. This trend is one of the core reasons we started this site. The entire venture funding ecosystem is being disrupted and a new set of businesses are going to emerge as the dust settles.
Given that venture firms operate on decade-long cycles (cycles which are also being shortened), there's no way that this shift will occur overnight. Over the past couple months I've been running around Silicon Valley talking with investors to get their take on the situation. How are incubators and AngelList impacting them? What is their strategy going forward? Is there enough quality deal-flow to sustain their funds?
These are questions that we of course have our own opinions on, however I'm more interested in those individuals who are in the trenches as this shift is occurring. We hope to make our own contribution to the disruption through the data tools that we're developing, and we plan on interviewing those involved in the shift. If you are actively investing, please reach out to us as we'd love to interview you!
Also if you're a startup who's seeking funding we'd love to hear about your experience and potentially interview you as well. As always you can view our contact information here.