This Week's Trending AngelList Startups: March 5, 2012
Another week, and startups continue to fight for the attention of top investors on Angel List. Here are the winners for this week:
PandoMedia

In case you haven't heard of it yet, PandoMedia is a company started by former Techcrunch writer Sarah Lacy. The company raised over $2 Million in funding and hired several other former Techcrunch writers to write for their Techcrunch competitor publication, PandoDaily. While the publication started out by covering a lot of news about big companies like Facebook, Google, Oracle, Yahoo, AOL, Salesforce, and Microsoft, it looks like they've started to focus more on startups recently. PandoMedia has gotten over 90 new followers on Angel List this week, they're getting over 130 daily Twitter backlinks to their site, and they've gotten over 50,000 unique visitors to their site in January according to[Compete data.
AirPR

AirPR is a stealth startup aiming to make PR better. According to theirsecret About page, they're building a marketplace where it's easy for startups and other small business to connect with top PR experts whenever they need help / advice without the commitment and payment of hiring a PR firm. AirPR has a whopping 444 followers[on Angel List, making it one of the top startups on there, with 147 of the followers added just this week. This is not as surprising, considering the company is founded by a Harvard Business School graduate and a Stanford Computer Science major.
The Peep Project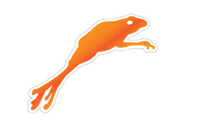 The Peep Project(the site is currently down) is former Mashable's writer's Ben Parr's startup. While Ben has many industry connections, his co-founder Hilary Karls is a software engineers whoformerlyworked at Google and graduated from MIT. The Peep Project is still in stealth mode, buttheir Angel List pitch says they're building "Your Intelligent Information Assistant". You can read more about The Peep Project onTechcrunch and[Business Insider (yes, Ben Parr knows how to get media attention before even launching the product ). Not surprisingly, The Peep Project has been trending on Angel List, getting a total of 161 followers since first posting it on February 29th (leap day!).
Better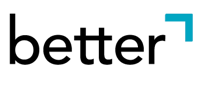 [Better is another stealth startup that's been trending on Angel List for the past week. Better is building a *better* HR system, one that is on the iPad as a start (no more printing a ton of documents just to scan them in later!). They're starting with the employee on-boarding process - with payroll, benefits, and state and federal tax filings included in the first version – and moving to more fun HR processes, likepromoting best practices in culture-building and performance management beyond day one. Better has attracted a total of 370 followers on Angel List, adding 119 of them in just in the past week.
Mingly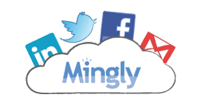 Minglylet's you manage all yourprofessionaland personal relationships across your email and social networks via a gmail plug-in or a web app. The idea behind Mingly is definitely great, but I had to uninstall their gmail plugin because it kept refreshing and got really annoying really fast. Posting to Facebook via Mingly was also weird, because your personal message had a "posted via Mingly" link on the persons profile, which seemed impersonal. Mingly did have one feature that I liked, which was having a gmail sidebar with complete information about the person you're sending an email to. This is the one feature that Rapportive, which was recently [acquired by LinkedIn for $15 Million in cash, has really dominated. Nevertheless, Mingly has raised $500K in seed funding in late 2011 and have been growing on Angel List, adding a whopping 64 followers this week.
Kout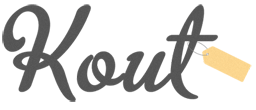 Kout has been trending on Angel List two weeks in a row! They're now at an incredible 540 followers on the site, adding 53 followers this week.In case you missed it, Kout makes it really easy to sell anything with just a link.Kout's biggest competitor,Gumroad, is fully launched and gaining some[tractionas they've raised $1.1 million of funding from top investors, which means this space is hott right now.
Switchcam

Switchcam is YouTube for real-world events. Switchcamuses custom algorithms to reconstruct events from multiple camera sources and stitch them together so that users can watch events from start to end and from multiple camera angles. Apparently an average user spend 25 minutes on the site according to one of their Angel List slides. Switchcam is funded by several Angel investors, including 500 Startups. They've been getting some traction[on Angel List, adding 44 new followers for a total of 233.
42Floors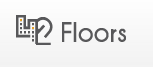 42Floors is a better way to find commercialreal-estate. In addition to creating a search platform forcommercialreal estate, the team is also planning on buildinga marketplace of service providers to help tenants with every step of the build out process, including building and furnishing the space. 42Floors is founded by successful entrepreneur Jason Freedman, who previouslysold YC-backed FlightCaster for an undisclosed price to Next Jump. 42Floors has been growing[on Angel List, adding 43 new followers this week for a total of 433.
Smarkets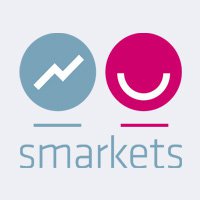 Smarkets is a simple, social way to bet on your favorite events. You and your friends can bet on anything from Football to Horse Racing to Politics to Entertainment. They've traded $125 million of bets since launching two years ago in February 2010 according to[their Angel List profile. The Smarkets founders, both Northwestern University Computer Science graduates (go wildcats!), have raised a total of $410,000 in seed funding to date. They've been growing on Angel List this week, adding 40 new followers this week.
Hover

Hover is mobile gaming for enterprises that rewards employee engagement. There isn't much more information about this product, but it seems the team is gaining some traction[on Angel List.One thing they do say about their app is:> "Our app harnesses employees' mobile phones to change the way they interact with each other and the company they work for so they can unlock real rewards.
Not sure if this is something that enterprises need, but it is definitely an interesting concept…

Which of the above startups do you think will get the most traction with consumers?

](http://angel.co/hover-2) ](http://angel.co/smarkets) ](http://angel.co/42-floors) ](http://angel.co/switchcam) ](http://thenextweb.com/apps/2011/04/09/gumroad-sell-digital-goods-with-a-link-no-storefront-needed/) ](http://techcrunch.com/2012/02/22/rapportive-linkedin-acquisition/) ](http://makeitbetter.co/) ](http://www.businessinsider.com/after-mashable-ben-parr-is-launching-a-startup-to-help-you-manage-your-information-2012-2) ](http://angel.co/airpr) ](http://siteanalytics.compete.com/pandodaily.com/)