This Week's Trending AngelList Startups: March 11, 2012
Apparently, the rich get richer on Angel List. Startups with lots of followers in the last few weeks are the ones trending and growing on Angel List this week. So for this week's Angel List trending startups, I'm going to look at startups that grew the most after being added (or went out of hidden mode) on Angel List just this week.
Friendsheet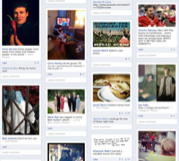 Friendsheetre-arranges your Facebook photos into a Pinterest layout. I'm not sure this is much of a product, as it is a feature. However, afterMark Zuckerberg liked Friendsheet earlier in the week, it went from 60,000 uniques a month to 150,000 in 24 hours. It also probably helped that Techcrunch and other news outlets covered Friendsheet. The hacker behind Friendsheet, Zachary Alia, previously built another viral Free Gifts app, which he sold to SGN andbought back for 10% of the price. Friendsheet has also become popular[on Angel List, now with 102 followers. The only question is whether people will think to continue using Friendsheet after all the hype dies down.
MinBox

MinBox presented at theLAUNCH Festival earlier this week and was really popular with the judges. They won the Best Design award. MinBox is a modern email client designed from the ground up. No, you don't need to get a new email client. Just log in with your existing one and you'll get a new beautiful interface with MinBox. Since launching on stage at LAUNCH, MinBox was able to get 75 followers[on Angel List.
Undrip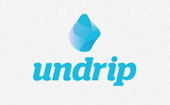 What Google did for the web, Undrip is doing for the social web. In other words, Undrip helps you surface the best and most relavent content to you from your social networks. Undrip is founded by Mick Hagen, founder of Zinch, which was recently[acquired by Chegg. Co-founder and CTO of Plancast, Jay Marcyes is also on the team. With this all-star team and a beautiful product, it's not surprising that they've been popular on Angel List, adding 68 followers so far.
Captricity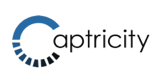 Captricityis another extremely popular startup that launched at the LAUNCH Festival this week. They won the "Best Technology Award" and the judges loved them. This is not your typical "sexy" startup though. Captricity makes it easy to turn paper hand-written forms into digital data. Yes, it's a B2B startup with a clear business model. According to [their Angel List profile, they're already funded by Reid Hoffman, Mitch Kapor, and several others.
Mom Trusted

Mom Trustedis a social marketplace connecting parents to child care, preschools, in-home family care, nannies, and babysitters. Co-founder of Mom Trusted, Chaz Giles(a dad), previously scaled a billion dollar mom brand at Procter & Gamble. Mom Trusted has already raised funding from Blumberg Capital according to[their Angel List profile.
Scoot Networks

Scoot Networksdebutedat the LAUNCH Festival demo pit and won the "Best Overall" award out of the 200 startups in the demo pit with them. Scoot is Zipcar with fun scooters. Everyone at the conference was really impressed with Scoot, as they've been covered in USA Today, Fast Company, GigaOm, and more. The Scooters are powered with their incredible iPhone app as the key, which is pretty impressive. Scoot participated in the Greenstart incubator, so make sure to follow them[on Angel List.
Gridium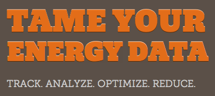 Gridiumallowscommercialproperties manage their energy in the cloud. The product includes features like "weather-adjusted models that warn property managers of upcoming demand peaks, machine learning algorithms that diagnose operation problems, alerts of unusual off-hour energy use, and a rate engine that prioritizes all issues by dollars and cents" according to[their Angel List profile. Wow, sounds impressive!
Connect2Fans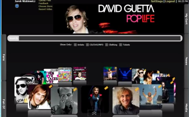 Targetting artists, athletes, writers, musicians, photographers, and others in arts and entertainment, Connect2Fansmakes it easy to sell event tickets and merchandise online without the excessive fees of middle-men like Ticketmaster. Connect2Fans is free for the buyer while the seller has to pay a small fee, for which they get a Saas product including inventory management and their own domain and branding. This team is looking to shake up the entertainment industry, so make sure to follow them[on Angel Listif you're interested.
SeatGeek

SeatGeek is a ticket search engine. They search hundreds of ticket sites and show all of their inventory in one place. SeatGeek also focuses on analyzing ticket data to help fans identify the best ticket deals. SeatGeek has already raised $2.12M in venture funding since they were founded in 2009 according to theirCrunchbase profile. Nevertheless, you can now follow them[on Angel List.
StackSocial

StackSocialis a white-label e-commerce platform enabling technology-focused publishers to generate additional revenues by offering exclusive flash sales on software, apps, video tutorials, and other digital tools and tech gear. StackSocial participated in theAmplify.la acceleratoraccording totheir Angel List profile. ](http://angel.co/seatgeek-2) ](http://angel.co/connect2fans) ](http://angel.co/gridium) ](http://angel.co/scoot-networks) ](http://angel.co/mom-trusted) ](http://angel.co/captricity) ](http://allthingsd.com/20110915/chegg-buys-zinch-in-another-move-toward-a-social-education-platform/) ](http://angel.co/minbox) ](http://angel.co/friendsheet)