This Week's Trending AngelList Startups: February 19, 2012
In a fierce battle to dominate Angel List and win over some of the top Angel investors in the world, some startups have gone above and beyond in gaining the most traction on Angel List. Here are the stories of these winning startups.
iGiveFirst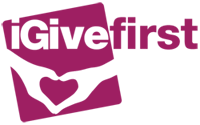 iGiveFirstmakes donating a charity as easy at Liking or Tweeting with their very simple Give button. Imagine reading an article about someone committing suicide or starving children in Africa and being able to just press the "Give" button to donate to a trustworthy charity that the publication hand-selected in relation to those subjects. This is such as simple concept, that it's surprising nobody has made it to date! They're bound to change the way we donate to charities, so make sure to check out[iGiveFirst on Angel List.
Designers Couch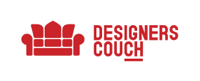 In case you missed our coverage of DesignersCouch earlier in the week,DesignersCouch attempts to connect startups with designers. Not surprisingly, the site looks incredible, and according to[the company's AngelList profile, they already have over 500,000 unique monthly visitors and 1,000,000 monthly pageviews. When we tried out DesignersCouch, it seemed to be a little pretentious. In response to our analysis, DesignersCouch founder Damian Madray responded with the following comment:> "FYI: These designers are in no way pretentious. They have a skill others want so they have the right to choose wisely who or what they want to work with or on. You wouldn't call investors pretentious because they choose who they invest in right? Think about it that way."
You can read more comments from Damian here.

Kout

Kout makes it really easy to set up a quick landing page for selling a product across multiple channels, including websites, blogs, social networks, mobile platforms, and even offline. According to[Kout's Angel List Profile, the company is already seeing some traction.> ""Processed several thousands in transactions from a private alpha with 200 merchants. 2500+ on wait-list. Top merchant averages $600/month."

However, as they are still in alpha, their biggest competitor, Gumroad, is fully out, has over$1.1 million in seed funding from top investors, and is gaining traction. Can there be 2 big players in this space?

Influitive

Influitive is exploding according to the Influitive's founder Mark Organ[on Angel List.We all know that word-of-mouth marketing is the most influential for sales, and social media has only amplified the power of it. Influitive helps brands connect with their biggest advocates and make the whole process a lot more efficient and fun with game-like dynamics.

earthCell

What do you do with your old batteries? Throw them away? Apparently, 4 BILLION batteries are thrown away each year, and needless to say, this is not good for the environment. However, there are few easy options for disposing of batteries safely. That's where earchCell comes in. earchCell is like Netflix for batteries. You get a set of batteries in the mail, use them, put them back in the box, send them to earthCell, earthCell re-charges the batteries or recycles them and sells the material for profit once the batteries can no longer be re-charged. As wecovered earlier in the week, earthCell already raised over$24,000on Kickstarterfrom over 680 backers, and is growing fast[on Angel List.

UsingMiles

UsingMilesaims to solve the problem of loyalty program overload by making it simple to manage all of your reward points, whether it's your airline miles or hotel points or even your daily deals or DSW membership. As wecovered earlier in the week, UserMiles hassuccessfully raised almost $3 million in funding and are now managing 5.1 billion miles and points. You can check out their Angel List profile[here.

Pic Collage

You might not have heard of Pic Collage, but they just hit over 4,000,000 downloads in the app store, have over 2,000,000 actively monthly users, and are a Top 10 iPad Photo app in 34 countries according to theirAngel List profile! Pic Collage is a simple iPad and iPhone app that makes it easy to create fun photo collages. As Dave McClure mentions in their Angel List profile, "teenage girls all over the world have falled in love with it". This is no exaggeration. Just search for[@PicCollageon Twitter, and you'll see collages posted every few minutes!!

Wondergraphs

If you work with reporting a lot, you know the pain of working in Excel or Power Point. Wondergraphs tries to ease their pain with their easy-to-use reporting tools. According to their[Angel List profile:

"Wondergraphs lets you analyze, visualize and report on your data in minutes. Your reports are elegant and board-room ready, and can easily be shared with colleagues and customers."
Wondergraphs participated in Seedcamp, a European incubator, in 2009.

MindSnacks

MindSnacks continues to grow on Angel List, growing another 35 followers this week. As we covered inlast week's trending post,Mind Snacksare really fun mobile games to learn languages, such as Spanish, French, Chinese, Portuguese, and even SAT vocabulary. Mind Snacks participated in 500 Startups, and are funded by Mitch Kapor among other investors. According to[their CrunchBase profile, the Mind Snacks team has raised at least $1.2 million in funding.

Stuperflix

Stupeflixmakes it really easy for consumers to create video with their web application. They also have a Platform/API so developers can create their own easy-video-making applications. Since the company's founding in 2009, 7 Million videos have been created using the Stupeflix platform.Stupeflix won theSeedcamp2008 startup competition, was finalist of the TechCrunch Europe Awards 2009 and selected as "Top 100 Innovative Company in Europe" by Red Herring in 2010 according theirCrunchbase profile. You can learn more about Stupeflix at their Angel List profile[here.

](http://angel.co/stupeflix) ](http://www.crunchbase.com/company/mindsnacks)](http://angel.co/wondergraphs) ](https://twitter.com/#!/search/%40piccollage) ](http://angel.co/usingmiles) ](http://angel.co/earthcell) ](http://angel.co/influitive)](http://angel.co/kout)](http://angel.co/designerscouch-1) ](http://angel.co/igivefirst)