This Week's Trending AngelList Startups: February 13, 2012
Here are the hottest startups from Angel List for the week of February 13th, 2011…
Clarity.fm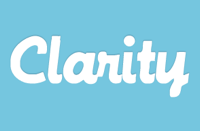 Clarity.fm has taken Angel List by storm this week, adding well over 160 followers. This comes as no shock, considering Clarity's founder,Dan Martell has successfully sold two companies over the past four years. And, not surprisingly, Dan has a very ambitious plan for this new venture. While Dan has been very discreet with sharing too much information about the product, as alpha testers, we can confirm that Dan is building something BIG.
Suddenly Social
[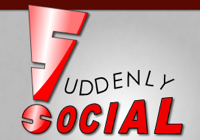 Suddenly Social is building "The cloud application platform for connected gaming" according to their Angel List profile. On their website, they described their team as "a Silicon Valley start-up with a background in making groundbreaking advances, like the first graphical virtual world, dozens of hit games, and the JSON protocol."
They are funded by several investors, includingReid Hoffman's Greylock Discovery Fund andBlueRun Ventures. To be honest, the Suddenly Social team sounds great, but I really can't take them seriously with their current site design. It is not the 90s anymore.
Transaction Tree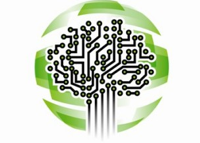 Transaction Tree brings e-mail receipts to retailers, big and small. And not only do they make e-mail receipts easy, they help retailers user the e-mail receipts to increase customer satisfaction, support loyalty programs, and reduce the carbon footprint. In addition to email delivery, customers can also access their receipts anywhere at any time. As Transaction Tree advisor Steve Markowitz says in the comments, "If you've ever bought something at the Apple Store, you know how convenient it is to have the receipt emailed."
Wander (Rexby)

Out of all the startups on our leaderboard, Wander wins the price for being the most mysterious startup. The Wander website is simply a landing page, and when I click to view their blog, there aren't any posts. I signed up to get my username, and I got a pretty cool landing page with an "utterly pointless leaderboard". The Wander founders have succeeded in gamifying their viral landing page, and it seem like at least a few people have taken this game seriously, with the highest score of over 550,000,000 and the lowest at over 19,000,000 on the leaderboard. This is definitely a clever way to launch…
PostRocket
[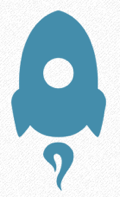 PostRocket is "SEOmoz for Facebook pages". According to Dave McClure's comments on the Post Rocket Angel List page, this is the team to invest in: "best young founder-driven startup we've backed in last 12 months. college dropouts, social media ballets, know Facebook EdgeRank inside & out. want to bet on the next Zuckerberg? these guys are it."
As you might have guessed from the above comment, PostRocket has participated in the latest batch of 500 Startups. The best part of their product is that it is highly monetizeable. Plans seem to start at "just $100 a month" and go up to $2,000 or even $5,000 per month on managed accounts.
Mind Snacks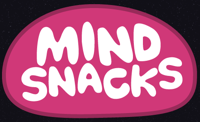 Mind Snacks are really fun mobile games to learn languages, such as Spanish, French, Chinese, Portuguese, and even SAT vocabulary! For each language, you level up while learning vocabulary, spelling, grammar and more. Mind Snacks participated in 500 Startups, and are funded by Mitch Kapor among other investors. According to[their CrunchBase profile, the Mind Snacks team has raised at least $1.2 million in funding.
SafeShepherd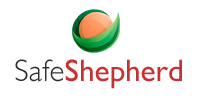 Have you ever googled yourself only to find that your personal address and phone number are freely available for anyone to find? SafeShepherd makes it really easy for users to remove your personal information, such as your address and phone number, from services such asWhitePages and Spokeo. SafeSheperd recently participated in 500 Startups and have raised some seed funding in the past few months.
Six3
[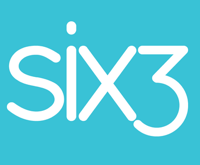 Six3 is "Video messaging with the convenience of SMS". Send or watch a short private video message from any device at any time, including iPhone, iPad, Mac, or PC. You'll get a better picture of their metrics soon, as SIX3 posts in their Angel List status : "Public beta launch last week was a great success - data coming soon. Good to see China in our top 5 markets list…"
According to their Crunchbase profile, SIX3 have raised Angel funding in October 2011, although the amount is not disclosed.
ShopSquad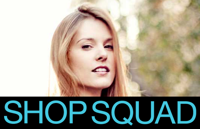 According to the ShopSquad description on Angel List: "On ShopSquad, people make lists of what they own or want to own.
Doing so enables users to express something about who they are. They also unlock exclusive discounts tailored to their tastes and can peruse what their friends own."
ShopSquad has raised an impressive $1.25 million in angel funding according to their CrunchBase profile.
Circa
[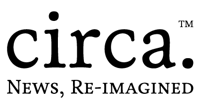 Circa, news re-imagined, has Matt Galligan, the founder of SimpleGeo, and Ben Huh, founder of Cheezburger, Inc on its founding team. While still in stealth mode, Circa's goal is to "create the best news experience by optimizing for truths, encouraging diversity, and empowering the readers" according to their Angel List profile.
Which of these startups is your favorite?! ](http://onwander.com/)