This Week's Trending AngelList Startups: February 5, 2012
We're still in the process of building out our large data service for tracking early-stage startups, but in the meantime we're posting some of the fastest rising startups according to AngelList. This week a new batch of startups showed up through our data service (their especially new because we've never published this before).
Read It Later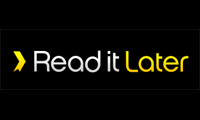 Read it Later is a service that lets you save what you find on the web to watch and read on any device at any time. Another way of viewing it is a more advanced Instapaper for any type of media on any type of device. So far the company has attracted an impressive 4 million users and 10.5 million saves. The company also claims to be the number one paid news app on Android and Kindle Fire. Your can read about the company here, now or later.
Adioso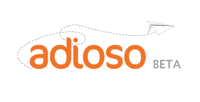 Adioso allows flexible travelers to conduct open-ended travel searches for flights to anywhere at any time and get alerts for the best deals. The company has been around for a few years now and was actually a participant in YCombinator in 2009. By providing users with the ability to set open-ended travel dates, it enables for incredible discovery opportunities. You can visit their site here.
Scoutzie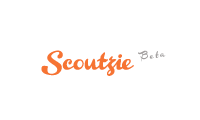 Scoutzie reminds me of Dribbble, the popular designer community. Scoutzie however is focused exclusively on mobile designers. While there is a lot in common with Dribbble, designers want to get their work in as many places as possible, which means there's a good chance they'll get a solid community built. Also differentiating the site from Dribbble is the ability for designers to set approximate budgets that they work with, similar to 37Signals-owed Sortfolio. If you want to check out the site, you can find it here.
PokitDok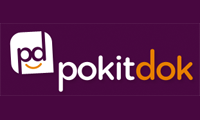 PokitDok was able to obtain 48 new followers on AngelList this week but it may actually be more due to the fact that they have 10 founders listed on their profile. The company already appears to have some funding from Charles River Ventures but we're not sure who else they've raised money from. The company describes their product as "a consumer health and wellness marketplace that guides you through the health purchase decision". It reminds me a lot of the community aspect of Revolution Health. While the company hasn't launched yet, you can request access to their beta here.
Teambox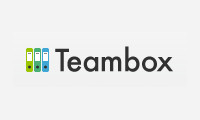 Teambox seems to be just another project management tool. The key differentiator for Teambox is its Yammer-like "social" features combined with the more complex tools such as Gantt Charts that are seen in more traditional project management software. Teambox raised $250,000 in seed funding in 2010 and has attracted 500 paying customers worldwide, including BP, Square, Lego, and Samsung according to their AngelList Profile. You can check out Teambox's video explaining the problem they're trying to solve on their websites,here.
Geckoboard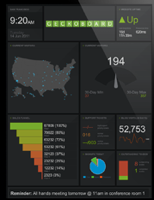 Geckoboard makes it easy for businesses to see all of their real-time analytics in one place. Geckoboard supports analytics from Google Analytics, Twitter, MixPanel, Gmail, Foursquare, ChartBeat, GetSatisfaction, and many more services and is optimized to look good across multiple devices, including iPad and iPhone. They even have a custom API plug-in foraddingany additional services that your business needs. Imagine sending your boss or investors or boardmembersa link to your real-time Geckoboard instead of a static power point presentation you spent hours preparing. Geckoboard was part of 500 Startups in 2011 and has raised $300,000 in seed funding. You can see how easy it is to work with Geckoboard and find out more information about them on their site.
Hitpost

Hitpost's iPhone and Android app OnSports brings the power of crowdsourcing to sports, turning every fan into a reporter. Hitpost has a serious team of eight working on the product and has closed a $500,000 round of funding from multiple Angel investors, including Keith Rabois and Naval Ravikant. You can learn more about OnSports here.
Mile High Organics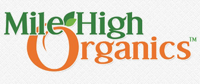 Mile High Organics conveniently brings organic produce that you select online right to your doorstep. While Mile High Organics operates only in Colorado as of right now, they have officially joined the next batch of 500Startups, so we can expect to see them expand (I'm guessing San Francisco is next). You can learn more about how Mile High Organics works here.
LOOKK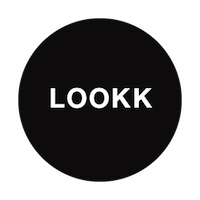 LOOKK, a European startup, is here to disrupt the fashion industry by directly connecting up-and-coming fashion designers to customers. The site looks incredible, and has a large community of over 22,000 Facebook fans. LOOK has raised funding from multiple investors, including Venezuelan Carmen Busquests, who sold her fashion company Net-a-Porter for over $100M last year. LOOK has also participated in 500Startups and European incubatorSeedcamp. Discover, like, and buy new fashion on the LOOKK site, by clicking here.
Open Label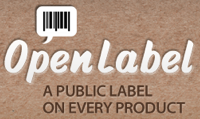 OpenLabel puts customer product reviews at your fingertips with their barcode-scanning iPhone app. OpenLabel aims to disrupt the way consumers shop by giving them a lot more transparency to everything they buy by crowdsourcing any potentially harmful information about the product's side-effects or irresponsible corporate practices. You can sign up for the OpenLabel private beta here.
What is your favorite trending startup for this week?