The One Hot Startup Everyone Is Missing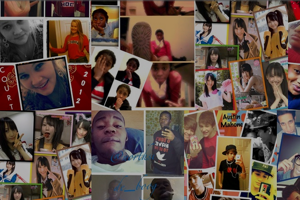 You probably haven't heard ofPic Collage, but this little known startup is actually exploding in popularity among teenagers around the world. Pic Collage is an iPad / iPhone app that makes it really easy for users to create a fun collage and share it with your friends on social networks.
Search for @PicCollage on Twitter, and you will see a new Pic Collage posted every few minutes. Yet, this popular app has been missed by tech publications (just search forPic Collage on Google and you won't find much news about it!).
Their popularity is confirmed when you look at the Pic Collage Angel List Profile. According to their current status from 5 days ago:
"PicCollage just hit 4 million downloads! It's a Top 10 iPad Photo app in 34 countries."
That is truly an accomplishment for any app, and is definitely a sign of a hot new startup. Just like Pinterest was able to explode by appealing to the 25-30 women demographic, Pic Collage is growing by appealing to the young teen demographic.

And although Pic Collage seems to be missed by the popular news publications, it seems to be pretty popular with Angel Investors. Their Angel List profile lists over 15 Angel investors, including 500 Startups, raising as much as $600K to date. Dave McClure raves about them in their profile, writing:

"PicCollage is blowing up: with 4M downloads to date, it's a top 10 iOs photo app in 36 countries (top 3 in most of those). teenage girls all over the world have fallen in love with it, and over 2M users are active monthly. it's the simplest photo editing app you've ever seen, and it's SUPER FUN to use. the team is a bunch of computer nerds with advanced CS degrees from Princeton, Stanford, & Cornell,but don't worry they still get shit done. they also have experience building for social adoption, with over 15m installs of previous apps on Facebook that generated almost $1M in revenue. the company as raised $600k to date from 500 Startups & other Silicon Valley investors. in short: PicCollage effin' ROCKS."
Do you think PicCollage can grow to become the next big thing?