This Company Looks To Cash In On The Curation Craze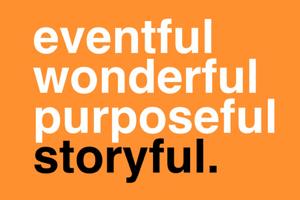 News postedby regular people just like you and mecan travelfaster than an earthquakeon Twitter, and "real" news organizations can hardly keep up. That is whyStoryful is aiming to build a different news organization, one that is tailored for the social media age.
Founded by a journalist, Storyful has a team of journalists working "behind-the-scenes" to help curate content surfaced by their software. As a tool by journalists for journalists, Storyful offers a Pro version for social media curation for professional news organizations. For example, Storyful partnered with YouTube to create Citizentube, which aggregates the most relavent news-related YouTube videos and sorts them by topic and country.
The Storyful website itself is a news site created by curating social media, which is steadily growing with about 250 twitter backlinks per day - just search Twitter for storyful.com and see the tweets rolling in. Storyful has almost 18,000 Twitter followers and over 6,500 Facebook fans, and they were able to achieve all this withsomewhere around $500,000 in funding from theAIB Startup Accelerator Fund.
The one thing going against Storyful is that the concept behind the company is a little tough to grasp. To add to this confusion, another startup, Storify (which came after Storyful but has gained significant traction) is offering a similar service. Here is a good article describing thedifference between the two services.
If you'd like to be the first to know about Storyful and two other startups every day, make sure to subscribe to our email list on the right hand side!
Do you think Storyful has what it takes to disrupt the news industry?