Tales2Go Quietly Raises Over $600K in Funding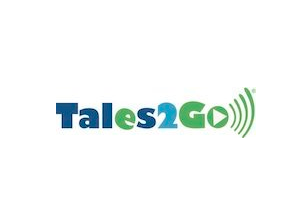 Believe it or not, audiobooks are one of the many tricks teachers use to get young kids excited about reading. Only 34% of 3rd graders read at or above level in the United States, and those who don't are 4 times more likely NOT to graduate from high school. Meanwhile, our educational system is set up so kids learn how to read up to the 3rd grade, and are more focused on learning what they read from 4th grade on.
Audiobooks have been used in classrooms for decades. And, perhaps not so surprising to teachers, research shows a measurable increase in student achievement when listening is added to reading instruction. The idea is that listening builds vocabulary, and vocabulary adds comprehension.
Meanwhile, the technology to play these audiobooks is pretty outdated. I think some teachers still use cassette tapes … You can also purchase the CD versions on Amazon, which can get pretty expensive for a school with a low budget. That is where Tales2Go comes in…
Tales2Go is an iPhone and iPad app that makes it really easy to listen to almost 2,000 brand-name audio books with just a click of a button. It is not only extremely convenient for teachers, but also for parents who might want to listen to an audio book with their child at home or maybe in the car on the way to school.
Tales2Go is primarily targeting schools to purchase their $9.99 / month or $99.99 / year subscription plan for access to the Tales2Go ever-growing collection of audiobooks. According to Tales2Go Co-founder and CEOWilliam Weil:
"We sell individual accounts andbulk licenses. Example: a public K-5 elementary school in Maine with 900students and 484 iPads purchased 500 licenses for their school so thatevery student could access Tales2Go on every device."
Weil previously worked as an executive at Disney, Nickelodeon, AG Interactive and Nat Geo after graduating from Harvard and going to Harvard Business School. He is also an advisor to Stitcher, a very popular talk radio / podcast app.

The Tales2Go team has recently raised over $600,000 in funding from a mix of private investors and angel funds, including from friends and family according to Weil, who also says they've oversubscribed the round.

While I initially didn't know what to think about this app (I'm not their target market), I actually enjoying listening to a story on it. The one thing the team needs to do is seriously improve the design of their site and app to make it look a lot more kid-friendly and professional. Hopefully that's one of the things the team plans to use their new funding for.

Did you ever listen to audio books when you were a kid?