This Startup Goes Viral By Unleashing A Real-Life Zombie Apocalypse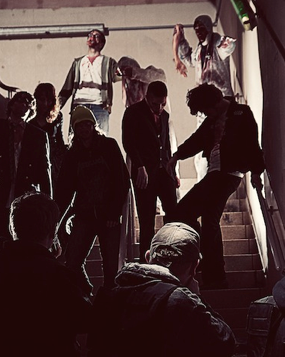 Watch out! The Zombies are here and it's your job to battle them! If this sounds like an incredible experience for you, you're not alone. When U.K-based startup Wish announced this experience on March 15th on their website, which if a marketplace for experiences, it got picked up by several popular publications, includinga CNN blog.
TheZombie experienceinvolves battling the zombie menace in an abandoned shopping mall, movie-quality special effects and video game style missions, and over three hours of zombie killing action, all for£119 per person! Too bad this is available only in the U.K., otherwise, I'd be in!
As a result, Wish went from getting only a handful Twitter backlinks per day to almost 900 two days ago and almost 650 just yesterday. The experience also has over 40,000 Facebook likes and over 1,850 tweets so far.
People are really getting into it based on the recent questions on the site. One person asked whether they can bring their own weapons… Um, no! Others are wondering if there will be enough Zombies for them to battle - the answer is yes, there will be "loads of zombies", more than one person can handle on their own.
Now this is only one experience that was able to get attention, but the company has a lot of competition in this area just in the U.K., including Virgin Experience Days,Red Letter Days,IntoTheBlue,Extreme Element,Expereiencemad,Activity Superstore, and more. Of course, high-end competition also means the company has several suitors if they are planning to get acquired one day.
In addition, the founders are super experienced in this market. According to their Angel List profile, Wish's founders have sold£1m+ of experience days on behalf of other retailers, and are now launching their own brand. The market for this is pretty big just in the U.K. -U.K. shoppers spend over £120m/yr on experience days, like the chance to fly a plane or race a sports car. If Wish is able to expand internationallyeventually, this could be a big opportunity.
What do you think of the Zombie experience? Would you be brave enough to do it?