The 10 Most Popular YCombinator Startups Based On Twitter Buzz
When launching over 60 startups in a single day, it can be pretty difficult to sift through the noise to figure out which startups have the most appeal. That's why we decided to use our internal database to see what the users of Twitter thought. While the system tends to bias those startups that previously launched, it's not as biased as an editorial team! Here are the top YCombinator startups from yesterday's demo day.
Note: We use "Twitter backlinks" to track performance of these startups. That means we are counting how many tweets included a link to the company's website at any point over the course of a day.
Socialcam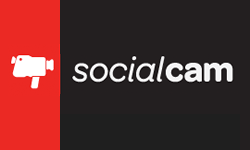 Created by the team over at Justin.tv, [Socialcam has proven to be wildly successful in the first few months since launching. As such, it's not exactly surprising that the company would show up at the top of our leaderboard. The app has already had millions of downloads, so getting 950 backlinks on Twitter in a day really isn't all that incredible.
Pair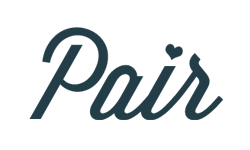 Another crowd favorite has been [Pair which officially launched last week. The company reports that they've already had over 50,000 downloads since experiencing a large amount of press coverage. I have to be honest, Natasha and I downloaded this app to try it out and quickly deleted it. While it's cool to have a special place to record all your events and communicate with each other, SMS works perfectly for us combined with a private Tumblr blog. Despite my skepticism on Pair, we'll let the crowd decide, and so far they've placed Pair as the second most popular YCombinator startup.
DailyMuse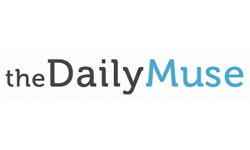 This company launched a product on top of their existing publication yesterday. They're aiming to enable companies to pitch their workplace as an awesome place for potential employees to work. [The DailyMuse has already built a following through their female-focused community site. To be honest, it appears as though this company just posted an alternative job board on their blog. However the blog is clearly getting some traction since they had close to 300 backlinks to their site yesterday.
Flutter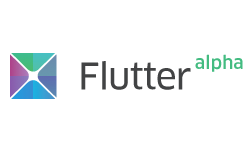 [Flutter is an app that lets you control your music app with your hand. Right now they have a single gesture which enables you to pause and play your music by holding up your hand. It's a neat feature and it's interesting how accurate the app is at detecting your hand, but I'd love to see additional features (like the ability to skip tracks). I can understand why so many people are talking about this app though: it's a magical experience.
Ark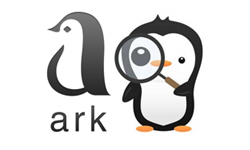 [Ark claims to be able to find people on the web even if they aren't on Facebook (or don't have their profile as public). In other words, the ultimate tool for stalkers! I'd review the app if I could login but every time I tried over the past couple days have resulted in the page freezing. I bet a lot more people would be talking about it if it worked! The name reminds me a little of Aardvark, which was an alternative search engine that was eventually acquired by Google. In addition to having a good name, the company has a cute logo, so this is a definite crowd pleaser!
Coderwall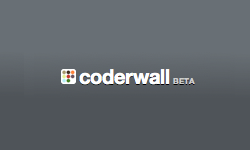 [Coderwall is effectively Flavors.me for developers with extra bells and whistles. The tweets from yesterday revolved around achievements that were unlocked by the site's users, not investors jumping at the opportunity to write checks (although I'm sure that happened as well). Personally, this reminds me a lot of Forrst, the developer/designer community site that was just acquired by ColourLovers after Forrst failed to gain the traction they were hoping for.
Screenleap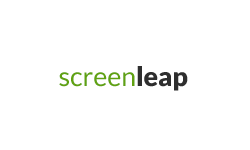 [Screenleap is billed as an HTML5 screen-sharing app that doesn't require any application installation. However many people pointed out yesterday that it requires java to be installed on the user's computer, making it not an HTML5 app. Despite the technical details, users appear to be impressed by the app with a lot of Twitter users tweeting about how it's an awesome app. Rather than let the haters who are commenting on the various posts from yesterday drive the conversation, we'll go with the crowd, which appears to be impressed by this app.
99dresses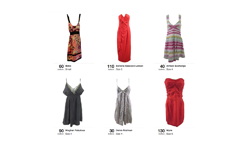 [99dresses was a big crowd pleaser yesterday, including a mention from Robert Scoble who market it as his favorite site. The concept is simple: let women of the world combine their closets and exchange clothes rather than buying a dress and wearing it once. Unfortunately, there are a number of issues that need to be worked out. One problem is that many of the items are pretty expensive. Additionally, even if users have dresses that they place on the site, there's no guarantee that they'll actually get the dress purchased, meaning they'll have to wait if they want to purchase an item.
Also, who wants to wear used clothing? Unless you are going for the whole thrift store look, many people like to have fresh clothes, and I'm not sure there's anything to ensure quality. Despite the problems, they still showed up on our leaderboard, so that's a great start!
Midnox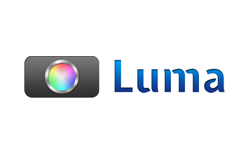 Midnox happened to be one of my favorites thanks to their powerful iPhone video stabilization app. Right now the app is completely free as they're continuing to build upon the product. I immediately downloaded it and tested it out and it works great. The only issue I ran into was that I couldn't figure out how to delete the videos that I created. I eventually figured it out (you need to delete it from within the default camera app) but it's obvious they are missing a couple features. If you want to download the app, [head over to the company's website.
Sonalight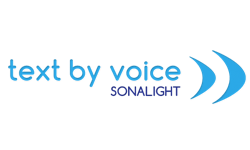 Sonalight was another crowd please thanks to it's magical functionality. The product is built for Android phones to let you text while driving via voice. Twitter users are calling this product the "Siri for Android" and they're loving it. If you want to download the app for your Android phone you can do so now by heading over to the company's website. ](http://midnox.com/) ](http://99dresses.com) ](http://screenleap.com) ](http://coderwall.com) ](http://ark.com) ](http://flutter.io) ](http://thedailymuse.com) ](http://trypair.com) ](http://socialcam.com)