Your Pinterest Popularity Revealed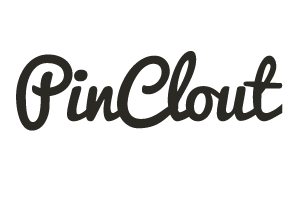 PinClout is wasting no time getting on the Pinterest bandwagon by introducing a Pinterest Clout score. Even Klout hasn't added Pinterest to the Klout score calculation yet!
Once you get your PinClout score, the only thing to do with it right now is to tweet about it. It is therefore no surprise that PinClout is spreading on Twitter, with about 1-2 tweets an hour linking to PinClout so far. Now, if only you could pin your PinClout score…
Seriously, though, we all know that Pinterest is exploding in popularity, so the opportunities to build businesses on top of Pinterest are endless. It looks like PinClout just launched their MVP, but there is just so much they can do with their product.
For one, if they follow the Klout model, they have a great demographic to market to,18-34 year-old upper income women who are spending their days Pinning. The only question is, how fast can the PinClout execute on a great business model before copycats enter the market? Or more importantly: what business model will they decide to implement?
The StartupStats PinClout score is currently 21. Follow us on Pinterest to boost it up :)