Pinterest Makes Fashiolista Fashionable In The USA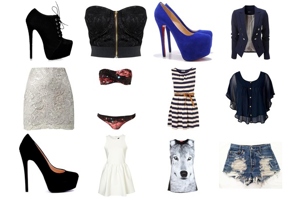 The crazy viral growth of Pinterest has really accelerated things for startups that are focused on women's fashion. At least that's what I'm guessing is driving all the traffic to fashion startup Fashiolista…
Fashiolistais a fashion community that helps women save and share the greatest fashion finds from anywhere on the web (hmmm. this sounds familiar…). Women can even install a red heart shaped Google Chromeextension so they can seamlessly add items to their Fashiolista profile as browsing the web (oh, just like the "Pin it" bookmark!).
Regardless of it's similarities to Pinterest in the idea, Fashiolista was actually founded in 2010 (before Pinterest was a big hit), and they got $500K in seed funding from Atomico Ventures in January 2011. Fashiolista is also based in Amsterdam, so they have a lot of international users, including ones in Brazil and the Netherlands.
Pinterest must be helping Fashiolista grow at least here in the U.S. Just check out their incredible growth via Compete:
| | |
| --- | --- |
| ![](/assets/img/posts/2012/03/fashiolista.com-93392.0-UVs-for-February-2012-Compete.png "fashiolista.com 93,392.0 UVs for February 2012 | Compete") |
Fashiolista went from an estimated 29,200 unique U.S. visitors in October 2011 to 96,501 uniques in December 2011, a growth that they've been able to sustain for the last three months. That is TRIPPLE traffic for Fashiolista! According to a Dutch Daily News article from February 2012, Fashiolista actually has "more than two million women a month express their style by 'loving' items more than 9 million times a month".
Yet, their U.S. growth corresponds pretty perfectly with the growth of Pinterest as posted on Techcrunch: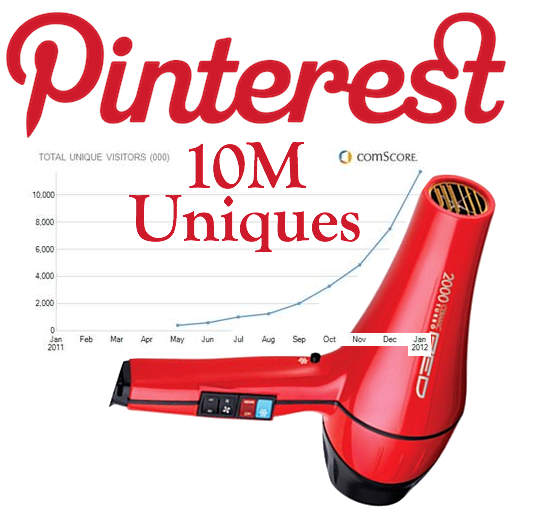 Fashiolistaactuallyhas a different feel and look than Pinterest, and is a lot more fashion oriented whereas Pinterest has boards for everything from honeymoon destinations to home decor. So the only question remains. Do consumers need a Pinterest for fashion only when they can have the whole Pinterest?