OMGPop's Valuation Versus Path: Irrational Investing?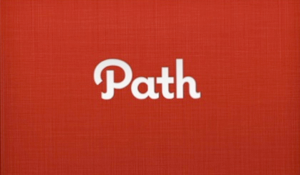 Any startup would be blessed to have Dave Morin running it since his name alone is apparently worth close to $100 million. That's how much Google reportedly wanted to acquire the company for early on. Based on our own estimates, Path has somewhere around 225,000 daily active users yet just raised money at a $250 million valuation, more than OMG Pop was acquired for earlier this week … they have over 13 million daily active users according to AppData.
While there may not be a bubble for all startup valuations, sexy brand-name startups are getting some pretty incredible valuations. Path is now going to be feeling the pressure as they need to turn their mobile app into a multi-billion dollar business. One can only assume that the metrics for path are pretty compelling. According to our internal system, Path is slightly larger than Plurk, the once Twitter competitor.
Yes, Path is an insanely hot startup, and yes, there's a good chance that investors at a minimum get their investment back. Yet the most recent investment made by Redpoint Ventures is still an extremely risky gamble. The bet is on continued growth, and given that Dave Morin has managed toattract Nike andBritney Spears and other celebrities there's a good chance that he has the chops to execute.
Still though, there are a lot of questions remaining. Foursquare, for example, has nearly 1 million checkins published to Twitter daily. They have a valuation of around $600 million. Path, on the other hand, has around 23,000 items (photos, videos, and checkins) published daily to Twitter. Based on what the numbers show: this investment is not in a wildly successful product. It's instead an investment in a highly buzzed startup, with an influential executive, who's now in the unenviable position of living up to the hype.
You gotta give Morin credit though, he's got some serious cojones!