5 Brand New Startups Every Email User Needs To See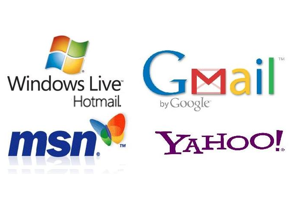 A few weeks ago, Paul Graham of Y Combinator wrote an essay outlining 7 frighteningly ambitious startup ideas. One of these ideas was to replace email. As Paul Graham writes:
"Email was not designed to be used the way we use it now. Email is not a messaging protocol. It's a todo list. Or rather, my inbox is a todo list, and email is the way things get onto it. But it is a disastrously bad todo list."
Well, not surprisingly, that is a problem that startup founders have already noticed and are on track to try and solve. Here are the new and emerging startups that are attempting to disrupt email:
Minbox
Minbox is an email client that organizes your email by people. Minbox launched at the LAUNCH Festival a few weeks ago, and was extremely popular with the judges,winning $318,000 in pledges. Minbox has also been extremely popular [on AngelList, where they have 579 followers and 5 references so far.
Streak
Streak is a Y Combinator backed company that puts CRM in your inbox. As someone who's worked a lot with Salesforce (and getting sales people to update it), I am extremely impressed with Streak. Sales people live in their inbox, so the idea of integrating CRM into the inbox is simple but genius at the same time. I feel like it's only a matter time before Salesforce builds something similar, though… or I guess, they can just buy Streak. For additional information on Streak, makes sure to check out their coverage on Techcrunch.
Squadmail
Squadmail is Dropbox for emails. In other words, Squadmail makes it easy to share email folders right from your mail client with whoever you want across all the email clients. It kind of reminds me of Google Groups, but you're able to access the group emails without having to go to the group page. This could be huge for enterprise and even small team workflow. If you want to learn more about Squadmail, check out their AngelList profile and a more in-depth write-up about them on The Next Web.
Engagio
Engagio is an inbox for your online conversations born from a conversation between the Engag.io founder, William Mougayar, and Fred Wilson. Since launching in December of 2011, Engag.io has raised $540K in funding. Engag,io does not combine regular mail with your social email, which could get pretty messy for some people. Yet, it's a very powerful concept, especially for power users, who are managing conversation on Facebook, Twitter, Hacker News, and many other sites throughout the day.
Fluent
Fluent was created by 3 ex-Googlers who wanted to make Gmail better. Fluent is a beautiful Facebook and IM like interface on top of Gmail. Since launching their beta in February 2012, the team has gotten over 100 news articles and more users than they can handle. They are still in beta building up their infrastructure for the flood of users waiting for an invite. One of the features of this service is marking email as a To-Do item, which is one of the big points Paul Graham emphasized in his essay:
"As a todo list protocol, the new protocol should give more power to the recipient than email does. I want there to be more restrictions on what someone can put on my todo list. And when someone can put something on my todo list, I want them to tell me more about what they want from me. Do they want me to do something beyond just reading some text? How important is it? (There obviously has to be some mechanism to prevent people from saying everything is important.) When does it have to be done?"
Future of Email
While these startups don't really solve Paul Graham's problem specifically, they all have a very fresh view of the role of email in our lives. As Paul Graham points out, it is very unlikely that we'll be using the same email interface 100 years from now. So here is to the startups that are bringing the future of email here today!
Bonus! While the company may not have completely reinvented email, Sparrow's recently launched iOS mobile app has become a massive hit. Nick O'Neill, co-Founder of StartupStats, can't stop raving about the app. It just goes to show that while some founders are looking to completely reinvent the inbox, companies like Sparrow recognize that subtle alterations can vastly improve the experience.
Which of these services are you most excited about using? Is there another one you currently use?