MindSnacks: The Mobile Education Company Nobody Can Hate On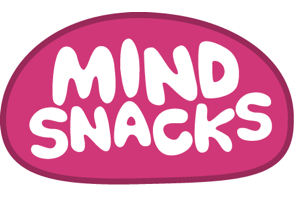 It's hard to find some way to criticize a company that's profitable, has an all-star team of investors, has a portfolio of successful applications, and continues to grow. MindSnacks brings back memories of elementary school when I sat in the computer lab after school trying to beat my number munchers score. It was addictive and I was learning: the best of both worlds. The only thing that I will say that could potentially be negative is that some of their games are pretty challenging!
Despite the challenge, people are continuing to download the wide variety of apps developed by MindSnacks. The company has apps that help you learn languages such as French, Italian, Portuguese, and even SAT Vocabulary (which definitely feels like a whole other language sometimes!). While the apps are free to download, you need to pay $4.99 to unlock later games in each series/language.
Thisfreemiummonetization model seems to be working well for MindSnacks, as they are already profitable with 11 people in their company! Customers seem to LOVE Mind Snacks, as all of their apps have between 4.5 - 5.0 stars in the Apple App Store. The Mind Snacks app was also selected as 2011 Education App of the Year by Apple. They are also gaining significant traction, as their Facebook app pagelists 100,000 monthly active users, and that's just from people who've logged in with Facebook!
Mind Snacks has already raised $1.2 million from top investors, including Felicis Ventures, Mitch Kapor, and 500 Startups. This is no surprise, as the language-learning industry is a $83 BILLION market worldwide. The only limitation for Mind Snacks at this point, is their ability to keep churning out these games in more and more languages as they continue to support their current apps.