Kout Wants You To Sell Anything With Just A Link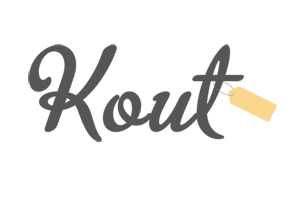 Sites like Shopify and BigCartel let you set up full online shopfronts, but they're just too complicated if you have only one little thing to sell. Whether it's a t-shirt or a piece of art or an e-book that you need to sell, new startup Kout makes it easy to quickly set up a good-looking landing page for selling your itemacross all channels, from a basic website to social networks, to blogs, to mobileand even offline.
Kout's biggest competitor, Gumroad, is fully launched and gaining some traction as they've raised $1.1 million of funding from top investors, including Accel Partners, Chris Sacca, Max Levchin, SV Angel and more according to Crunchbase! Nevertheless, Kout seems to be pretty successful with their alpha testing. Their current Angel List profile status is:
"Processed several thousands in transactions from a private alpha with 200 merchants. 2500+ on wait-list. Top merchant averages $600/month."
When we launched Holler we had a ton of people that were asking for t-shirts. It would have been far easier for us to go and set up a page to sell them rather than have someone set up an entire online store, especially considering that our transaction volume wouldn't be that high.
Convenience is a big win but the big question remains: can Kout move ahead without the first-player advantage?