This Company Puts Investors In The Mood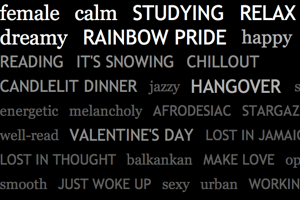 Sorry if this post is a bit emotional, but I'm currently listening to thefemale mood music on Stereomood. In case you haven't heard of it,stereomood is a site that crawls music blogs and re-arranges the music they find into playlists based on mood. Whether you're in the rainbow pride, afrodesiac, or hangover mood, stereomood has a playlist for you.
These moods struck a cord with investors recently, as stereomood just raised their first round of funding (an undisclosed amount) from Italian investors Innogest SGR and Italian Angels for Growth.
This Rome-based company was founded in 2009, and since then, Stereomood has gotten 350,000 registered users, over 110,000 Facebook fans, and over 13,000 Twitter followers. They now have 50,000 tracks coming from the best international music blogs that are organized into more than 100 playlists. More than 12 MILLION people now use Stereomood "to fall asleep, cry and dream". Stereomood listeners also love tweeting what they're listening to…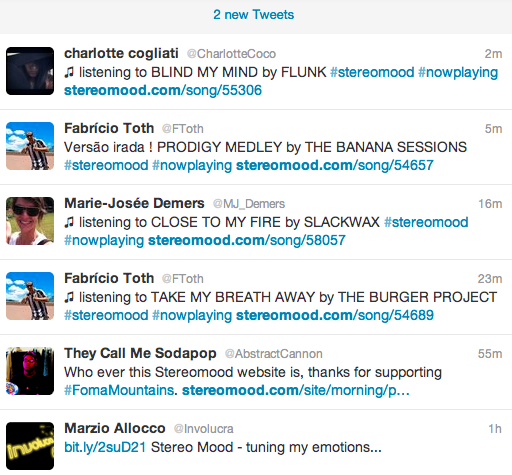 With the new funding, Stereomood will be adding better features to Stereomood on tablets and smartphones and doing some serious marketing to attract a lot more users.
Of course, Stereomood has a lot of competition. People have an increasing number of choices when it comes to listening to music. They can listen to Pandora, Spotify, choose a specific song from iTunes, go straight to a specific music blog, or listen to stereomood.
Stereomood seems to really strand out with users though, since sometimes all you want to do is listen to happy music. They're also aiming for the international market, which might be a bit more in touch with their emotions than us in the United States.
If you'd like to be the first to hear about Stereomood and two other hot startups every day, make sure to subscribe to our email in the form to your right.
Where do you go to listen to music when a particular mood strikes you?