Investors Have Fallen Head Over Heels For AgLocal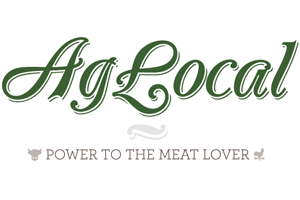 I've been talking with a lot of investors recently, and one thing is consistent: they can't stop talking about their favorite startups (and investments). Whether they want to invest or are already invested, all investors have their favorite companies. AgLocal is one startup that appears to have investors drooling. My guess is that it has something to do with the fact that they're going to be on the cover of Fast Company (according to my sources).
Two weeks ago we included AgLocal in our daily email (which you should be subscribing to already!) and I continue to hear buzz about them. I have no idea what type of round this startup is closing but it must be somewhat sizable (or at least incredible terms) as the investors I've spoken to are absolutely enthralled by them. So what on earth does this amazing startup do? They're an online marketplace for locally raised meats.
Yeah, it's not exactly a traditional Silicon Valley startup, but not surprising given all the people buying organic food out here. Meat may not exactly be sexy, but it's a $4.2 billion market according to this AgLocal infographic (which is incredibly hard to read). In addition to being featured in an upcoming Fast Company, AgLocal was also selected as a finalist for the SXSW Accelerator.
However that's where my information on this startup ends. I haven't seen the marketplace yet (aside from the screenshot), and I haven't purchased any meat through the site (although boy do I love me some meat). Yet if the buzz among investors is any indicator, AgLocal has a bright future ahead. If we hear any more on the company, we'll be sure to post an update! My guess is that the next thing you'll be hearing about them is how they've raised a new round of funding.