How To Launch A Deals Site Post-Groupon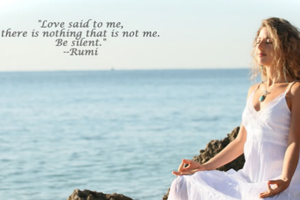 Ok, so deals space is really crowded, and you're probably sick of hearing of another deals site. However, MindBodyGreen is putting a great twist on the whole deals space. Groupon and LivingSocial boast about how they have a great editorial team to write about the deals, but at the end of the day, this powerful editorial force is used on an email that most customers don't bother reading.
In contrast, MindBodyGreen is focusing on being a content site in addition to a deals site. When you go to their website, the first thing you'll see are articles about healthy mind, body, and green living. And if you like these articles, you can always go to the "Marketplace" or "Travel" tab to see deals that will help you live this type of lifestyle.
MindBodyGreen is already offering Yoga retreattravel dealsaround the world, and they're offeringYoga product dealsfor New Yorkers so far, and they'll be expanding the marketplace to San Francisco and Los Angeles in the near future. And because of their heavy content focus, they even have aHuffington Post travel column where they can promote their deals.
This strategy has been working really well for MindBodyGreen, as they have over 450,000 unique visitors to their website on a monthly basis according to their Angel Listprofile. Their fans also love them, as they have over 26,000 Facebook fans and almost 15,000 Twitter followers. And MindBodyGreen have a lot of room to expand, as there are 151 million people interested in yoga who spend $6 BILLION per year on yoga products and services.
Of course the one negative side of mixing content and deals is the lack of focus for the team. Since they're doing so well on the content side, they've added ads to their sidebar. Instead of these ads, they should be promoting their deals if that is their main money-maker. There is a lot of optimization that the site needs to merge their content and deals that the site does not have to date.