How To Improve The World Through Gluttony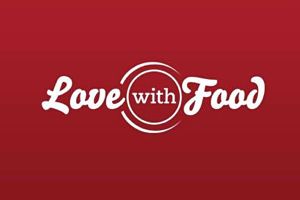 The ____ in a box subscription model has taken over the startup world, with founders putting everything from men's underwear to coffee to makeup in a box. Love with Food is one of these services - they deliver a box of hand-selected gourmet foods to your door for a subscription fee of $14/month.
However, Love with Food stands out among the other services not only because they're growing in popularity on Angel List, adding 49 followers last week for a total of 277 followers, but also because they have a unique subscription model. For every box of gourmet food they send out, they donate a meal to theNo Kid Hungry charity.
Essentially, Love with Food is "Tom's Shoes for Food" (I think that should be their tag line on Angel List instead of "A monthly subscription that delivers gourmet samples to your door!"). Tom's Shoes was able to dominate the competitive shoe market by making customers feel good about their spending - for every Tom's shoe you purchase, a pair of shoes is given to poor children in Argentina and now other countries around the world. Love with Food has the opportunity to do the same exact thing for food.
The one big difference between Love with Food and Tom's Shoes, is that Tom's Shoes provides you with something to wear in public. It's like riding a Prius - you show off to all your friends and neighbors how caring of a person you are. Love with Food is a lot more private - you just get a box of gourmet food for yourself without having a reason to boast to your friends about how you donated a meal to charity - this model still works for green products such as Method soap, however (people buy it to feel good about themselves even though nobody will know they bought green soap), so it has a good chance of working for Love with Food.
Love with Food have an impressive 121,073 Facebook fans on their page. They've also seen a 365% increase in their revenue in last 2 months according to their Angel List profile. Love with Food participated in the 500 Startups incubator, raising $50K in seed funding according toCrunchbaseand has already donated 5,330 meals to date according totheir website counter.
Do you think Love with Food's charity-driven subscription model can make as dramatic an impact as Tom's Shoes?