How AppStack Got $50K In Revenue Before Even Launching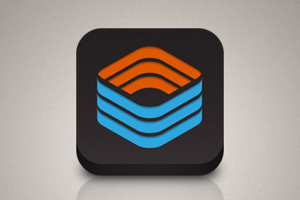 Wow! AppStack really impressed everyone here at LAUNCHbyannouncing that not only do they have Angel funding from top investors, including Google Ventures, but they also already have $50,000 in revenue from 1,000 customers before even launching officially!
AppStackmakes it really simple for small brick and mortarbusinesses like hair salons to create their own iPhone app from their Facebook page. However, that is not the most exciting part of AppStack.
What's really great is that AppStack will also run an AdWords campaign for the small business to attract customers to their business. All the business has to do is select how many new customers they want, and AppStack takes care of the rest by doing the AdWords campaigns for a fee which is slightly higher than the AdWords fee, so AppStack takes the difference as their own revenue for doing the work.
Starting out as a free app, AppStack was able to attract over 1,000 businesses to use AppStack to date all by just simple old-fashioned cold calling! Apparently, they get 75% of their users to convert to paying a monthly subscription fee. While still in beta, AppStack has already gotten $50,000 in revenue.
As the judges mentioned, the one thing AppStack will have to work at is scaling their business, as there might be a more efficient way of acquiring customers than just cold-calling. In addition, they are guaranteeing customers to businesses, so they'll need to be perfecting AdWords targeting to get the most ROI on that front.
Nevertheless, it seems like AppStack is doing very well with what they have so far and cold calling. I'd like to see what they come up with now that they have more time and funding.To keep track of AppStack, make sure to follow them on Angel List, where they already have 260 followers and a list of amazing Angel investors.
Here are some tweets about AppStack from the audience: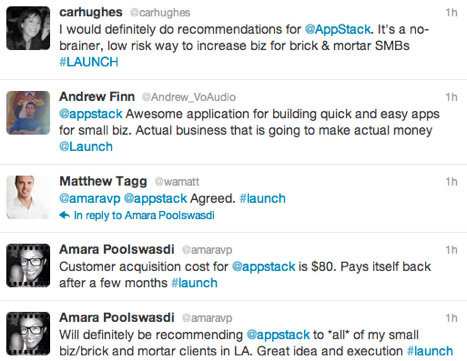 Do you see AppStack as something small businesses would use?